There are two options:
Delete entire list
Delte items only
Delete Entire List
Deleting the list will remove all items and the list itself.
If the list is used by multiple people (see Sharing a List), the link to the shared list will be broken but the shared list will still be available for the other members.
Once a list is deleted, it cannot be retrieved.
To delete a list, tap the (…) button

Select the Delete List option: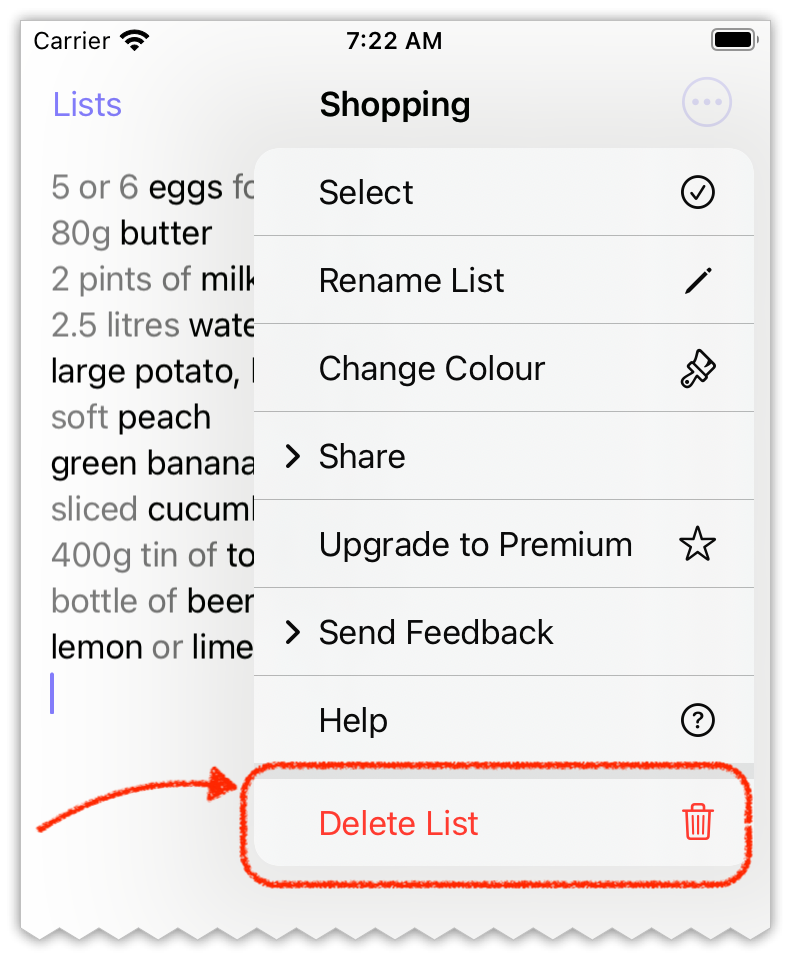 Press Delete List to confirm: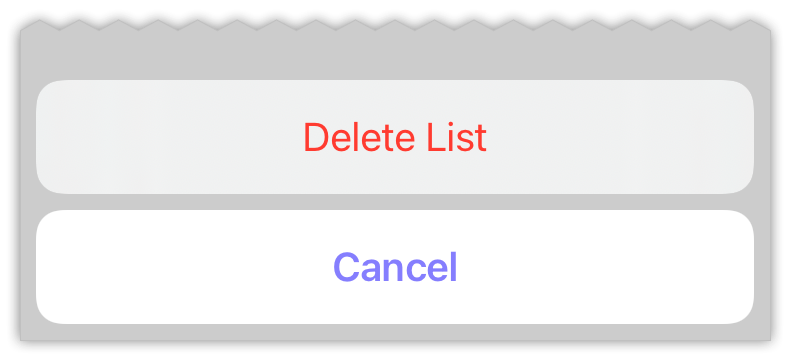 Delete a selection of items
Tap the (…) button

Select the Select option: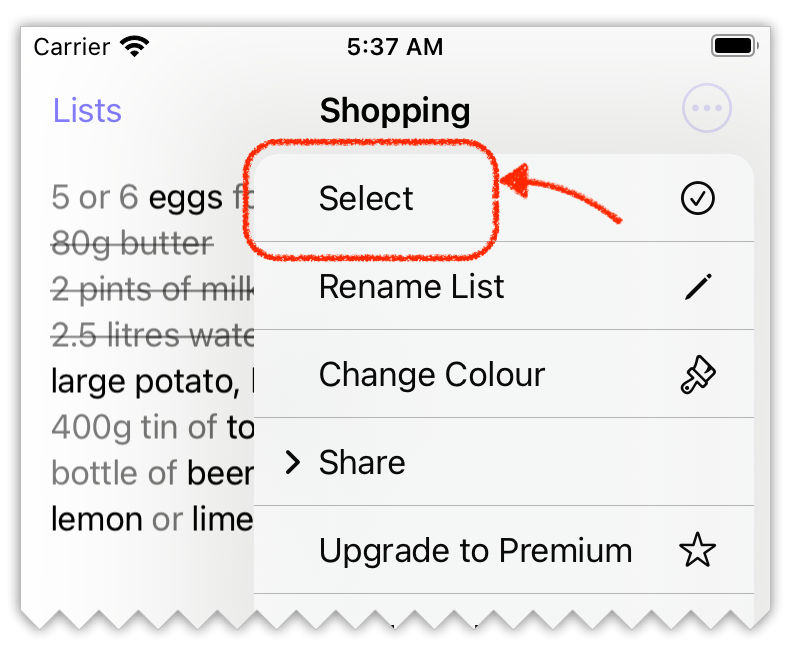 Select the items to delete:
Tap each item individually
Or, press Select All to select everything
Or press Select Marked to select crossed-off items only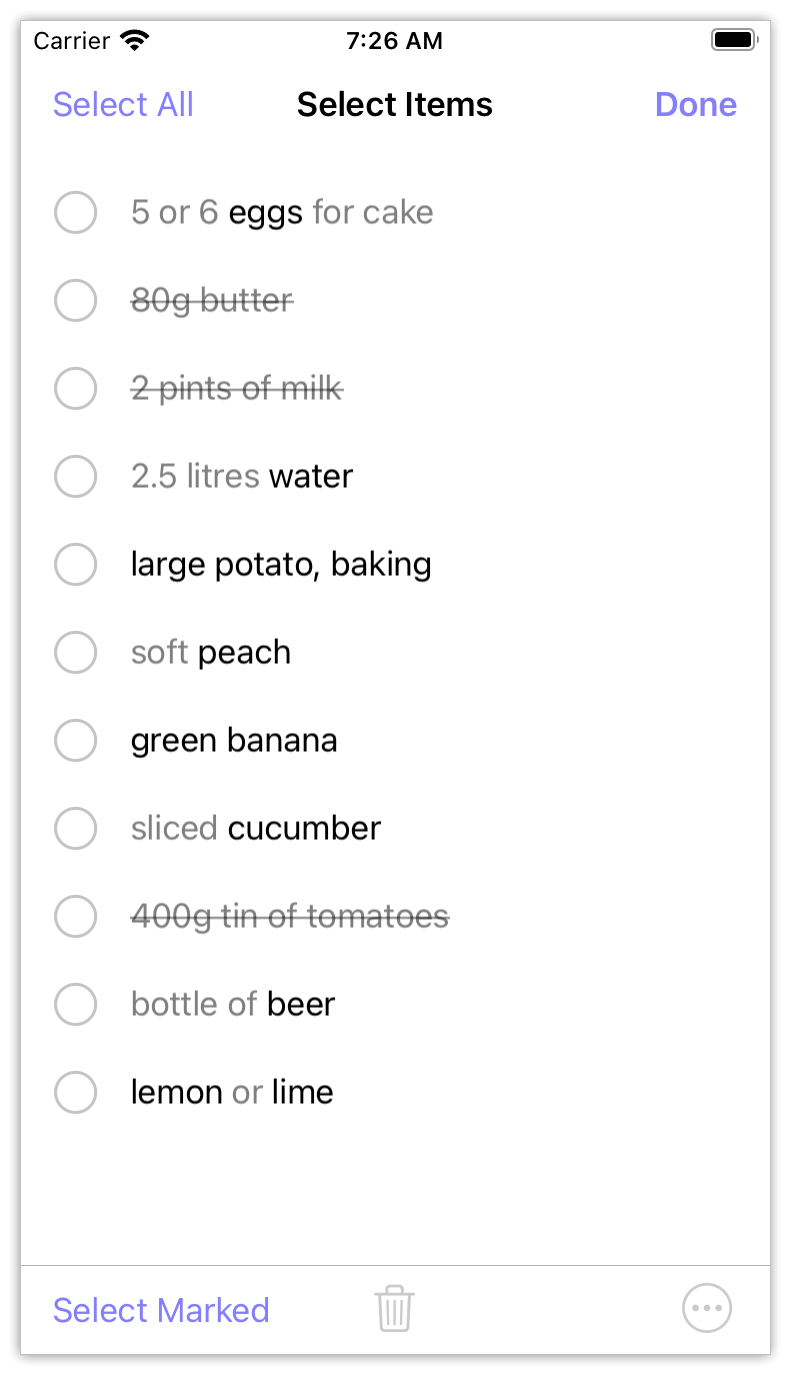 When you are happy with the selection, press the Delete icon

Press Delete x Items to confirm: