If your shared list was created before May 2023 (version 3.2 or earlier), your list may use the old format.
Tap the list's title to check. If you see the message "Upgrade this list for new features", you're using the old format.
Upgrade your shared list for a better experience:
Up to 10× faster list synchronisation (2 or 3 seconds rather than 20 seconds).
Receive a notification when someone adds, deletes or marks-off an item.
See an activity log of all changes.
App icon badge shows number of changed lists.
Share lists with up to 100 people (previously limited to five people).
Trigger manual sync if required.
Lists shared after May 2023 use the new format and don't need to be upgraded.
How to Upgrade
Tap the title of the shared list: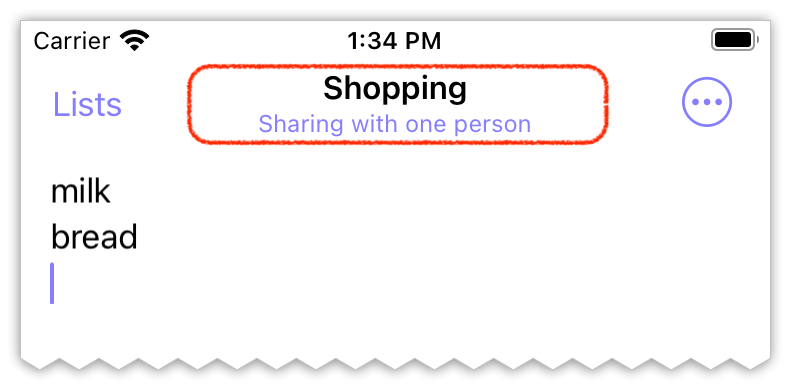 This will display the old-style sharing info page, which will look like one of the images below: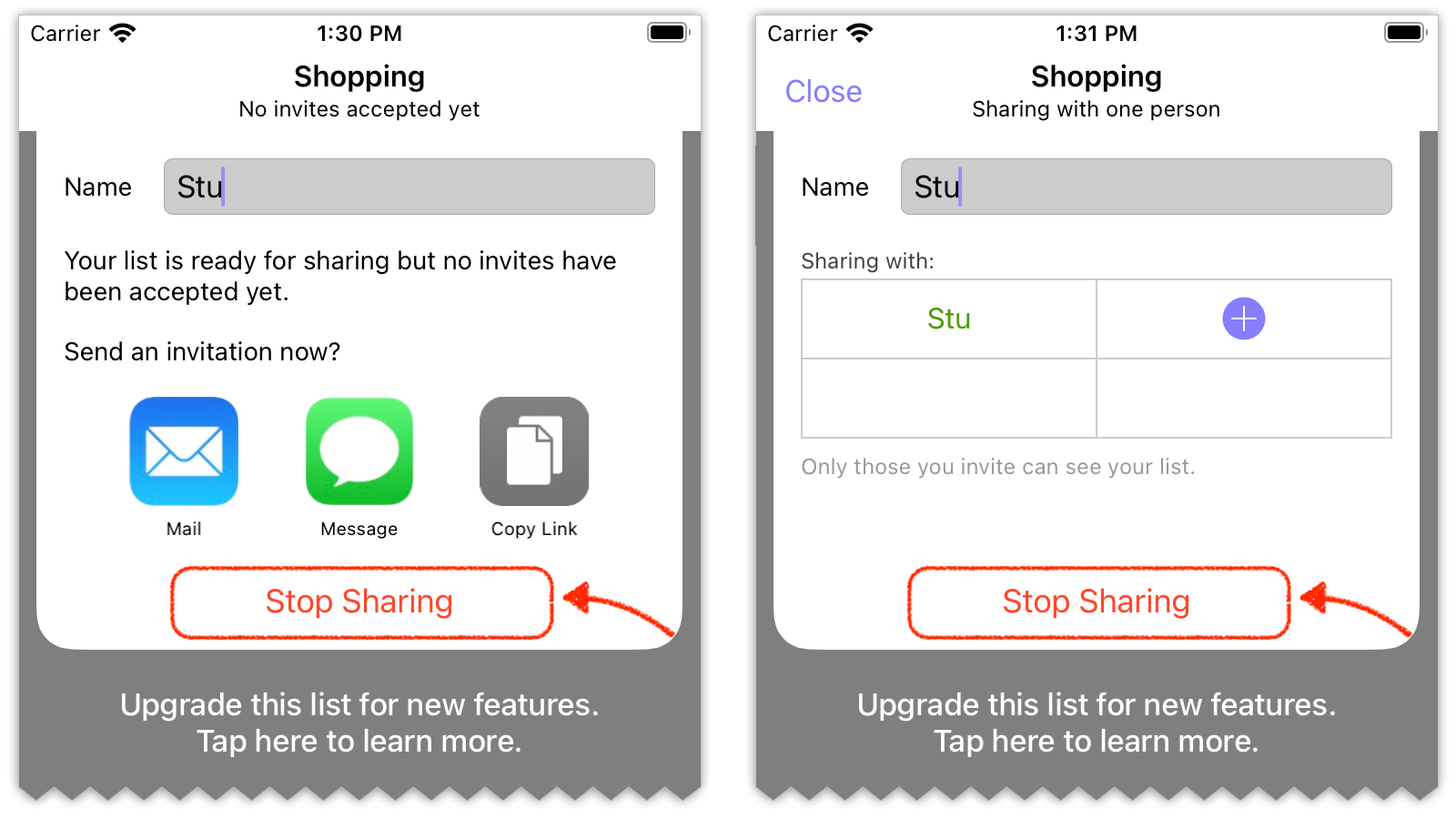 Press the Stop Sharing button.
Do this on each device that uses this shared list.
Share the list again: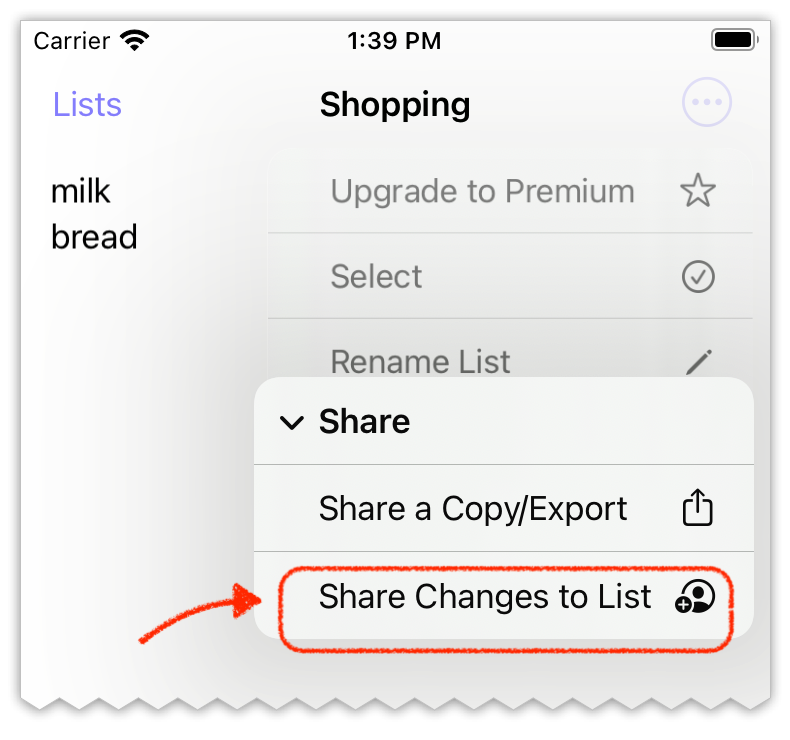 Send an invite to the people you'd like to invite.
Delete the old shared list from the other devices.
After upgrade, tap the title if you wish to enable notifications: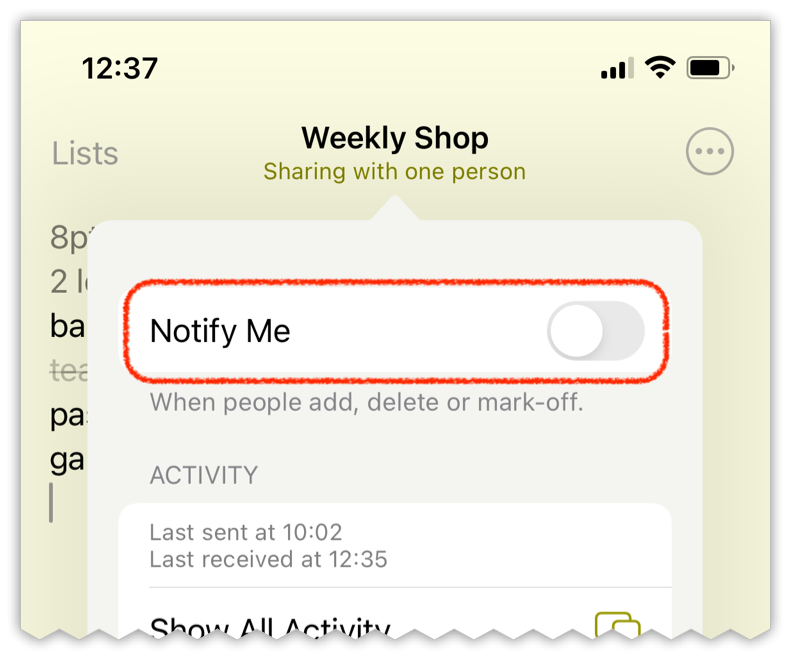 Please note:
A Premium subscription is required for notifications.
An active network connection to synchronise. If the network isn't available, changes will be stored and sent later.
An iCloud account is required for list sharing.